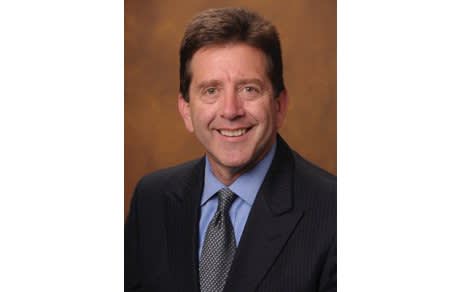 Hi, my name is Mike Winsten, and I would like to be your healthcare and business attorney. I have been practicing law in the State of California since 1986 with several of Southern California's most prestigious corporate law firms until I founded my own firm in 2000. My clients have ranged from publicly-traded Fortune 500 companies to privately-held corporations and their key executives and shareholders. I regularly handle litigation and regulatory matters, often involving millions of dollars.
My business litigation practice includes jury and bench trials in both state and federal courts, as well as arbitration and mediation. My firm utilizes computerized litigation support technology, imaging, and databases when appropriate for document and/or image-intensive cases, and my billing system is LEDES and Legal Tracker compliant.
My business mission is to provide cost-effective legal and business solutions to my clients, with an emphasis on scholarship, common sense, ethical advocacy, and effective communication with clients and adversaries. All of my litigation clients want their cases settled, and almost all of my cases do settle before trial, some early in the process, others at differing stages leading to trial. Occasionally, for various reasons, cases do not settle and they proceed to trial. My business litigation jury trial experience is quite extensive, and this real-world courtroom experience and business litigation jury trial experience has enhanced my ability to vigorously and efficiently prosecute, defend and manage cases to settlement or verdict and judgment. I effectively counsel my clients regarding their expectations and offer a true continuous assessment of their cases, a skill that can only be learned by the first-hand experience.
I represent and counsel companies and individuals in numerous industries, with a primary focus on healthcare, real estate development and finance, and high technology. I have accumulated a great deal of experience and expertise in litigation, transactions, and counseling in the following industry sub-segments: healthcare finance and reimbursement, franchise relations, trade secrets, unfair competition, technology licensing, corporate ownership and management, probate, employment, and non-profit corporate governance. I also regularly serve as co-counsel with several of Orange County's leading family court lawyers with high net worth clients involved in marital dissolutions entangled with significant business ownership or management implications.
My wife, Cheryl, and I live in San Clemente, California. We are the proud parents of five incredible children - Chelsea, AJ, Ariana, Michael, and Ryan.
Areas of Practice
Healthcare

Real Estate Development and Finance

High Technology
Bar Admissions
California, 1986

U.S. Court of Appeals 9th Circuit
Education
University of Southern California Law Center, Los Angeles, California

Cornell University, Ithaca, New York

B.S., Bachelor of Science - 1982

University of California, Irvine, California

M.B.A., Master of Business Administration - 1998
Honors and Awards
AV Peer Review Rated by Martindale-Hubbell
Past Employment Positions
Bye, Vaccaro & Winsten, LLP, 1992 - 2000

Bye, Robinson & Winsten, LLP, 1992 - 2000

Bye & Hatcher, Irvine, CA, 1992 - 2000

Kindel & Andersen, Irvine, CA, 1989 - 1992

Allen, Matkins, Leck, Gamble & Mallory, Irvine, CA, 1986 - 1988
​Fraternities/Sororities
Training
​Judge Pro Tem - Superior Court of the State of California for the County of Orange

Mediation Training (October 2012, Minneapolis, MN) - American Health Lawyers Association

Essential Mediation Skills for the New Mediator (October 2013, Los Angeles, CA) - American Arbitration Association

Arbitration Training (April 2015, New Orleans, LA) - American Health Lawyers Association

Advanced Training in Healthcare Mediation (October 2015, San Francisco, CA) - American Arbitration Association

Navigating the Evidence and Discovery Roadmap in Arbitration (March 2016) - American Arbitration Association

Healthcare Dispute Resolution Innovation and Strategy Conference (November 2016) - American Arbitration Association

Addressing the Challenges of Demanding Arbitrations (April 2017) - American Arbitration Association
Professional Memberships (Healthcare)
​Member, American Health Lawyers Association

Member, California Society for Healthcare Attorneys

Secretary/Treasurer - Member, Orange County Bar Association Healthcare Law Section
Hands-On Experience
​Over 20 years of experience in a variety of healthcare matters, including healthcare transactional and corporate, regulatory and compliance, healthcare litigation, and mental health, with healthcare legal and regulatory issues for, among others, a well respected Fortune 500 healthcare company

Significant experience resolving disputes between:

healthcare management and clinic staff

healthcare employers and employees

healthcare facilities

health and wellness entities

healthcare practitioners

healthcare franchisees/franchisors

Chairman of the Board - South Coast Children's Society, a California non-profit health service provider serving the residents of Southern California